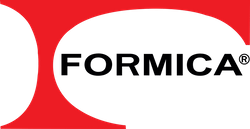 Since 1913, Formica had been helping homeowners affordably reinvent their countertops with laminate. As an industry leader, the brand continues to innovate for customer needs, such as introducing speciality edges to eliminate brown seam lines. With hundreds of colors to pair to a durable surface, beauty and durability complement each other perfectly.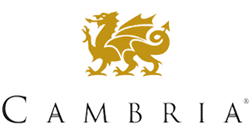 An American-made and family-owned brand, Cambria is a household name in luxury countertops. Provides an ideal combination of sophistication and practicality for kitchens and bathrooms. All countertops are cut from the finest natural quartz, providing the durability, non porous quality, and low maintenance that's perfect for meal preparation. From natural stone to vibrant shades, Cambria offers an ever-growing selection of colors to accentuate your home. In addition to their legacy of craftsmanship, they also lead the Industry in sustainability by incorporating best practices throughout their operations.

Through their continuous innovation and award-winning designs, Wilsonart has become a dependable name in luxury laminates. Pushing the boundaries of materials, their HD® product line boasts greater visual depth, antimicrobial protection, and up to fives times the wearability of standard laminates. The far-reaching Wilsonart inventory spans High Pressure Laminate, Quartz, Solid Surface, Coordinated TFL & other engineered surfaces for manufacturing and distribution.
So many great options. We make it easy to choose.
Let us help you pick the right selection of styles and brands to fit your aspirations and budget.