Historic Renovation – Kalamazoo
This historic Kalamazoo home found itself in good hands with Yuliya Kononova, who at the homeowner's direction, sought to preserve the nature of this home while still being able to update it in many ways. This homeowner has an eclectic style, with antique artwork and furniture throughout the home. There were other restrictions that needed to be accounted for, particularly existing ceiling beams which restricted cabinetry layout. Additionally, the homeowner wanted to keep the existing floor tiles, which meant that any other colors needed to be chosen with this in mind. 
This job began with the installation of large windows on the range wall with the goal of filling the kitchen with as much natural light as possible. This resulted in no uppers being used on this wall, which meant the lowers needed to be very functional. Great Northern inset cabinetry was chosen in wood species Maple and the color "Norway Spruce" to accomplish this and correlate with the customers love of vintage looks and colors. These storage capabilities include pull-out storage for utensils, pull-out storage for baking and cutting boards, and pull-out double trash next to the farm style sink. In addition to the cabinetry, countertops needed to be carefully considered during this remodel.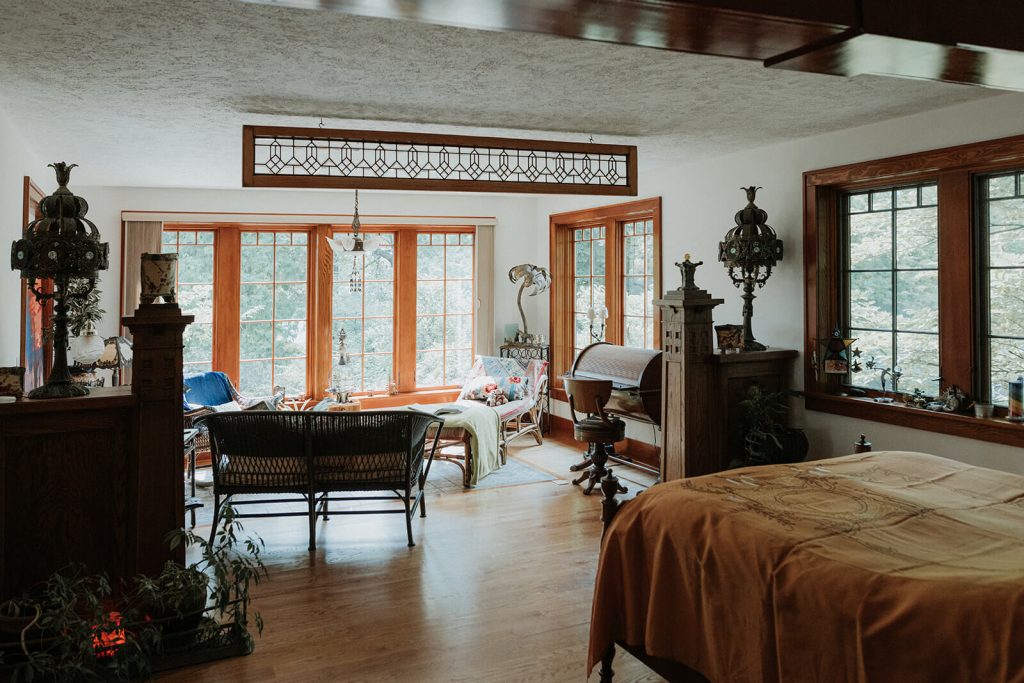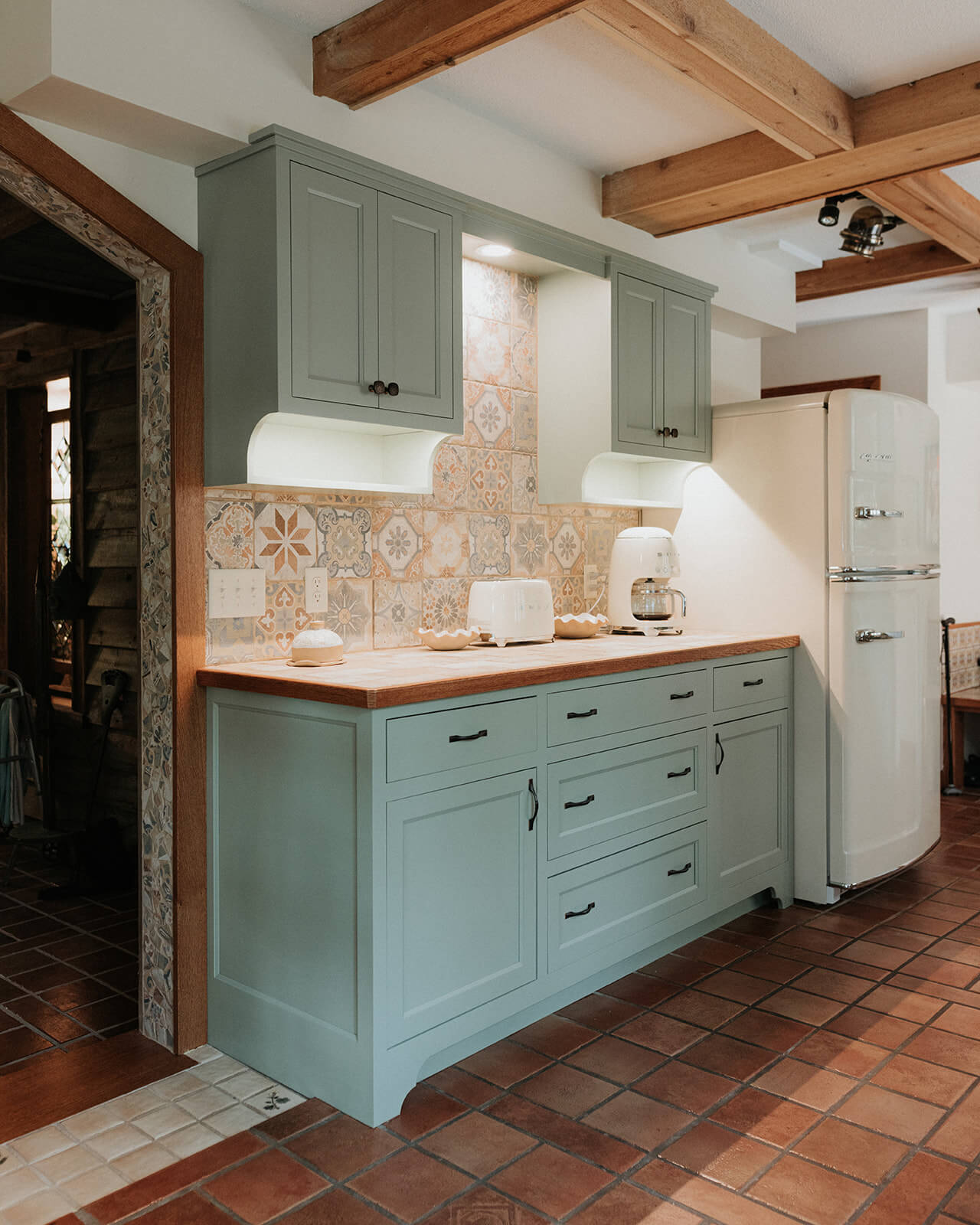 The homeowner did not like any modern countertop materials available as they would not fit within the specific style of the home. Thus, tile was used as the countertop material and oak trim was used to finish this look off as this matched the rest of the trim within the home. The color of the countertop and backsplash tile were chosen specifically to tie into the custom color cabinets and existing terracotta tile floors which were a mainstay of this remodel. 
The color scheme chosen for this remodel also worked to incorporate retro style Smeg appliances which the homeowner wanted. A custom hood was built by Dawson Renovations which also included tiles that tied together the cabinet color and floor tiles. On the opposite wall, a uniquely peaked cut out doorway was made which connected the kitchen and an existing office slash sitting room. On the entrance wall, the previous lead glass window that had been above the sink in the original kitchen was reincorporated into the space. It was moved to this wall in order to preserve the integrity of the original home and bring added light to the space. 
Like what you see? We can make your vision happen.
Our team of cabinet, flooring, and countertop specialists will coordinate to make every space in your home feel like home.
Injecting casual style from the patio to the pool table.
Designed with care for loved ones to age with grace.