Our RiverHouse client asked us to tone down the contemporary look of the high rise condo she had recently acquired.  She had lived in the space for over a year and grown fond of the black cabinets, but knew that she wanted a more traditional look, open feel and lower height seating at the bar. She loved her red ceiling and wanted to maintain that as a core color that we worked around to bring warmth into the space.  
We used DuraSupreme's Chelsea door, because it is an updated raised panel door that fit with her other décor selections.  We adjusted the outside profile of the door to soften the overall look and add an extra level of personalized detail.  We used corbels and accents from Osborn woodworking.  They were  finished to match by DuraSupreme. This allowed us to pair the countertop support under the bar with the hood corbels for an exact match and carry even the smallest details all the way through the space.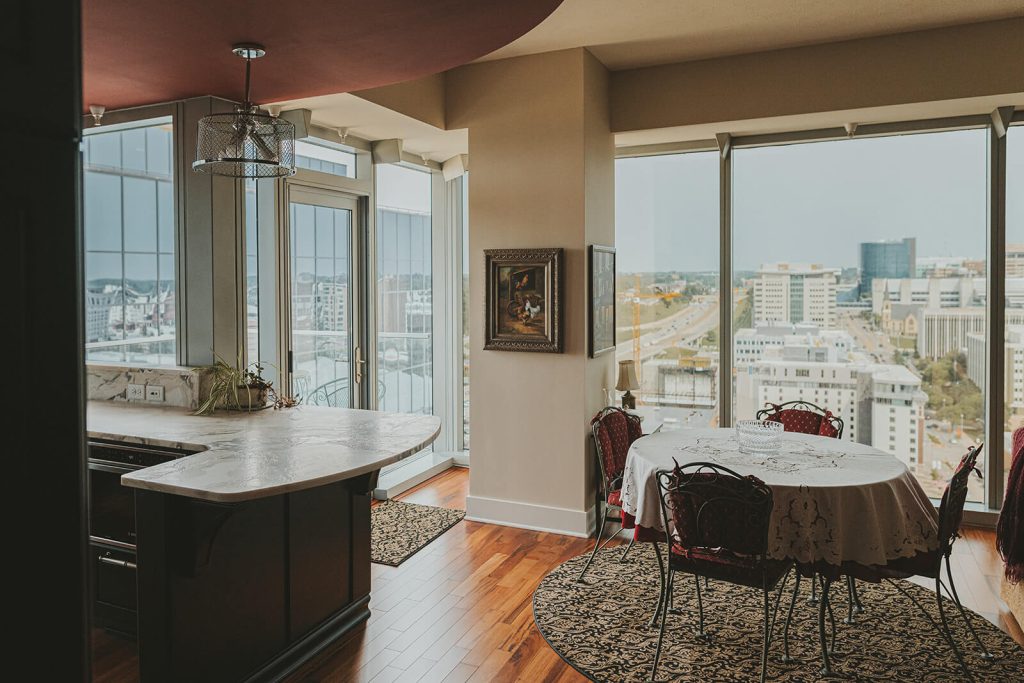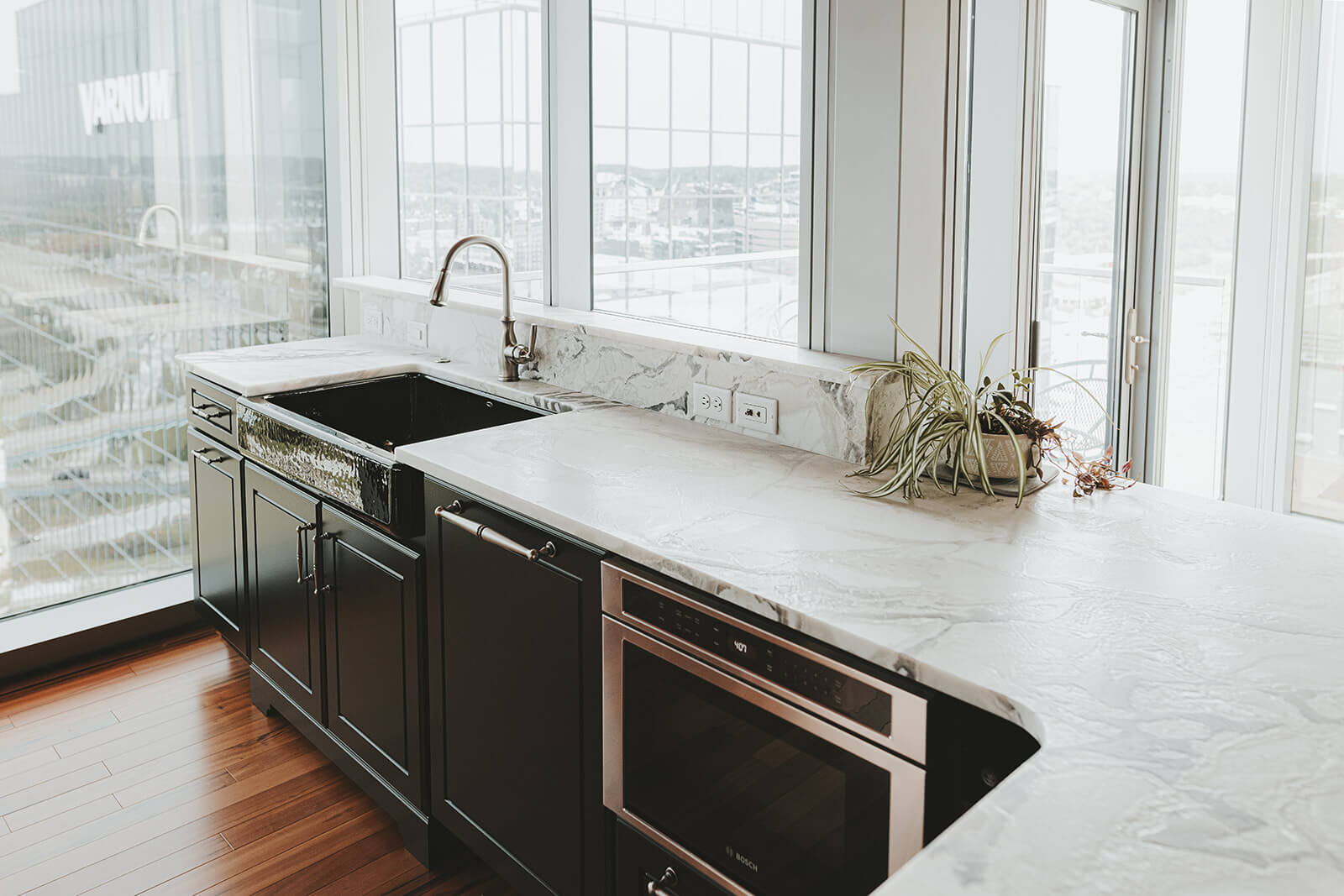 Our client loved the warmth of her new tigerwood floor and we carried that look into the upper glass cabinets by using a coordinating cherry tone in the back of the cabinet. The gloss black farm sink blends with the cabinets, while adding a subtle pop of shine.   
The client selected a boldly veined marble for her countertop.  We helped make it the star of the kitchen by carrying it up the wall behind the backsplash.  Careful digital layouts and pre-planning ensured the client got all the color and drama they were looking for from the stone in all the most noticeable places.  The directional veining travels through the kitchen.  The soft peaches and purple greys in the stone pull the warmth of the floor together with the black of the cabinets, completing the customer's vision   of a warm traditional space with subtly modern styling.
Like what you see? We can make your vision happen.
Our team of cabinet, flooring, and countertop specialists will coordinate to make every space in your home feel like home.
Injecting casual style from the patio to the pool table.
Designed with care for loved ones to age with grace.